Search The Horse Genetics Website (opens in a new tab) 

Oeschlehof - Holsteiner
by Michael Obieray
(Pfronstetten, Germany)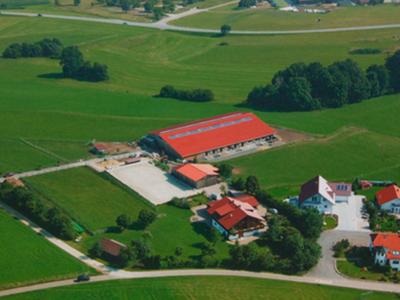 As opposed to the majority of conventional breeders, we haven't built our rearing from one or two stems cultivated in the family for decades. Our broodmares have been personally and carefully selected due to their outstanding athletic qualities. Distinctive criteria for every purchase were the personal contribution, sporting achievements in the mother line - at least up to the third generation, phenomenal rideability, and a flawless exterior with perfect interior. As a matter of course these high demands are as well made on any stallions selected for the mating with our mares.

We breed Holsteiner perfectly suitable for amateur sport and a joyful daily handling. There are far too many difficult and unrideable horses in this world!

We particularly focus on species-appropriate breeding with respect to the fact that riding horses are shaped rigorously at foal age. Consistent mutual social contact and daily pasturing in summer and winter are crucial and absolutely indispensable.

Our three year-olds are exclusively trained at the Oeschlehof manor. Our training supervisors Leo Glatz, Wolfgang Arnold, and Birgit Wiedmann fulfill their duty with deep dedication, longstanding expertise, and comprehensive aptitude. Numerous athletic achievements in showjumping, dressage, and composition testing speak for themselves.