Search The Horse Genetics Website (opens in a new tab) 

Horse Genetics Articles
To submit horse website links, with a summary of your horsey website and photos (optional), follow the link. To see what others have submitted follow the link to the horse links page.
Why not also share your own thoughts, ideas and experiences with horse-genetics visitors (form below)?
A CHANCE TO WIN: ONCE I HAVE 100 ENTRIES I'LL SELECT 5 TO WIN A COPY OF THE ESSENTIALS OF HORSE GENETICS GUIDE.
Articles on anything horsey would be fine. This might include...
a personal true-life story-people love them!

training your horse

a particular breed of horse or pony you like

some aspect of horse riding, showing or driving

your own experiences of horse breeding

wild horses near you, or horse conservation

a particular horse disorder

AI or embryo transfer

working horses or working with them

a horse riding holiday you went on

saddle fitting or horse tack

It Could Only Happen To A Blacksmith!

A Day In The Life Of A Horse Vet

Tales Of A Trainee Horse Professional

or whatever you think others would like to read about.

Please follow the few simple guidelines...
1. Write about what you know about, either through personal experience or education.
2. You have the right to publish everything you submit - including copyright for photos.
3. Check your facts and don't liable anyone else!
4. Short or long - keep it as good as you can manage. 
You may include a short description of you, with a website link or two if you wish. Please do not link to advertising pages or irrelevant sites.
Thank You - your efforts are appreciated!
Share Your Story, Knowledge and Experience
Do you have a great story? Can you help your fellow horse lovers with the wisdom of your knowledge and experience? Share it!
What Other Visitors Have Said
Click below to see contributions from other visitors to this page...

Hanoverian Not rated yet
One of my personal favorites is the Hanoverian horse. Smooth and elegant, yet a ferocious jumper. Developed in Germany, Hanoverians are mainly used in …
Using Articles From This Website
Please follow the link to see how you could use horse-genetics articles for your offline or email magazine or website.
Linking to Horse Genetics
Shown below are some links to horse-genetics.com homepage, along with the html code to create them (relevant code is beneath the link). The target="_blank" opens the link in a new page. You are welcome to modify a link, or make your own. Thank you.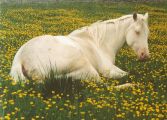 Horse-genetics.com
<a href=https://www.horse-genetics.com target="_blank"> <img src="https://www.horse-genetics.com/images/Kitts-in-flowers-120.jpg"> <br></br>Horse-genetics.com</a> 
---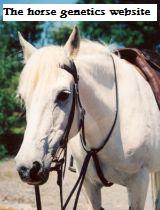 <a href=https://www.horse-genetics.com target="_blank"> <img src="https://www.horse-genetics.com/images/Bess-HG-160w.jpg"> <br></br></a> 
---
<b><h5 align=center><font color=#FF3333><a href=https://www.horse-genetics.com target="_blank">To learn more about horse genetics visit horse-genetics.com</a></font></h5></b>
---
<b><h1 align=center><a href=https://www.horse-genetics.com target="_blank">horse-genetics.com</a></h1></b>
---