Riskey Streka Diamons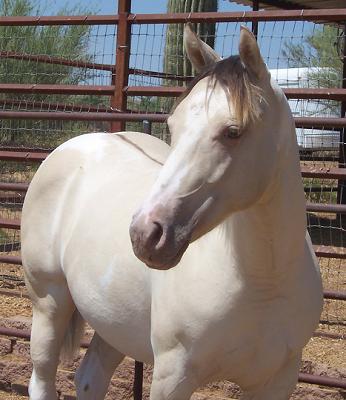 Diamond inherited the champagne gene from her dam and the dun gene from her sire (so she is a classic dun, or perhaps a champagne grullo). She is tested and confirmed black-based (Ee aa), homozygous for tobiano, and negative for Lethal White Overo (LWO). Her owner says of her "she is just a doll - a friendly, curious filly with a great build, cute little dished head, and stunningly unique color and markings." Now saddly deceased.
A special thankyou to Tara of Rising Moon Ranch, Scottsdale, Arizona for sharing this and the following photos of her superb and unusual horses. She will shortly have two classic dun (or grullo champagne) stallions at stud.
website: http://www.risingmoonranch.com/