Amberfield's Pantera with her foal Stone Pine Pearl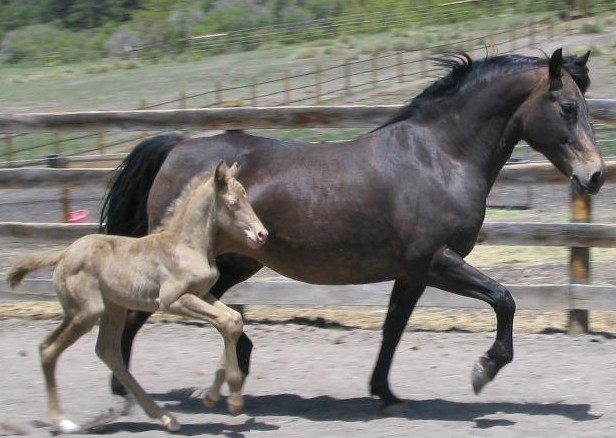 Although she looks bay Amberfield's Pantera is a dark buckskin mare (i.e. she carries the cream gene). She's shown here with her 2004 perlino (possibly smokey cream) filly Stone Pine Pearl, by PL Chosen For Glory.
Thanks to Marilyn Esteb of Stone Pine Farm for allowing me to display her lovely photo (by Satin).
Email: mesteb@msn.com Website: http://www.stonepine.com