Search The Horse Genetics Website (opens in a new tab) 

"Kitty" - 
Cremello Quarter Horse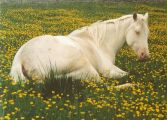 Kitty, registered as CB Holly Cream Cat, as a filly. 100% American Quarter Horse, foundation bred.  She was bred by Anna Burns of Cotesbach Quarter Horses.
The sire of Kitty is Jed, registered as Sedgehill Gold. Her dam Hollywood Gata De Oro (aka Kitten) is shown below with Kitty as a foal.
Cremello is double dilute for the cream gene over chestnut, and is now recognised by AQHA as a registrable color.
Kitty has grown a bit since then...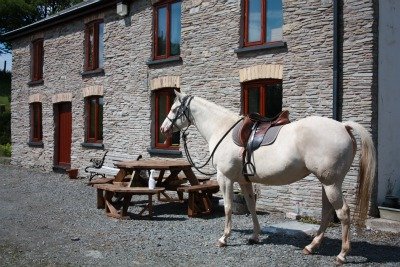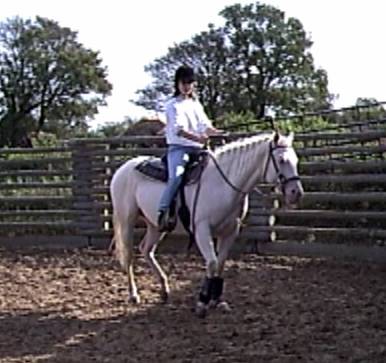 A cool, laid back American Quarter Horse. She could run like the wind, but was happy to just chill out with family and friends.