Search The Horse Genetics Website (opens in a new tab) 

April at the LA show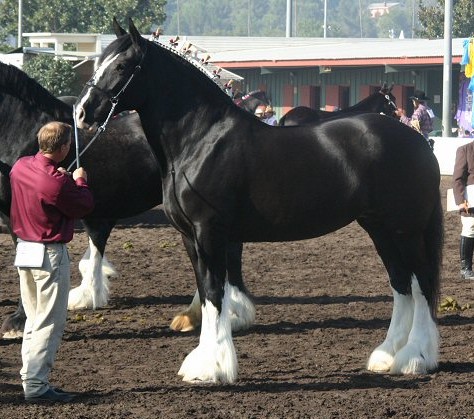 April is an English Shire Horse mare with numerous championships to her name before she was imported to the USA.
In 2005, April showed at her first show in America and won Grand Champion Mare at the National Shire Show.
Thanks to Jeff and Christine Bartko of Black Forest Shires, Colorado for allowing me to display this photo of their lovely mare.
Email: bfshires@aol.com.
Website: http://www.blackforestshires.com/