Search The Horse Genetics Website (opens in a new tab) 

Africas wAp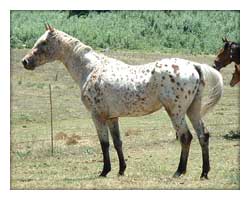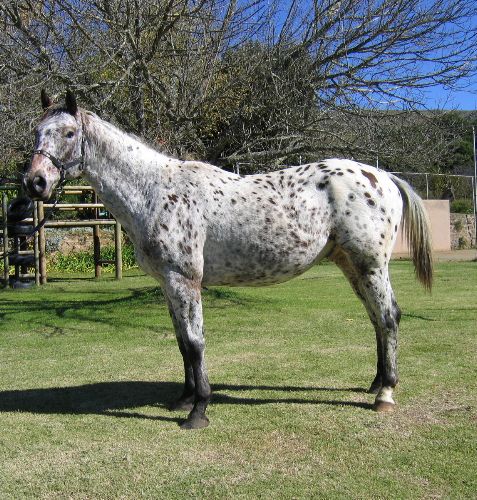 Africas wAp is the first Appaloosa to be conceived via frozen semen in South Africa. His Dam is El Jay's Brackenwood a Warmblood mare from Wachmann ll lines and his sire, the internationally acclaimed Appaloosa Sport Horse Wap Spotted. 
In Wap's first show he achieved 67.7% in his pre-novice dressage test, subsequently winning his class.  Then he proceeded to win the stallion in-hand class - not bad for his first time out!
Many thanks to Robyn Conroy of Africa Appaloosa Sport Horse Stud for sharing this photo with us. This lovely stallion is standing at the stud. 
Email: lowestof@intekom.co.za