Brok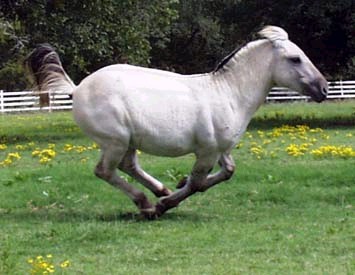 Brok is a grey dun (gra) Norwegian Fjord stallion bred by Dennis & Jeane Downing of The Pines Fjords, in Cambridge, IL.
His owner, Heidi McCarty, describes Brok as having "the sweetest disposition and is very much the people-horse; always right there if you're in the pasture, visiting the herd, doing fencework, having a bonfire, or whatever."
Thanks to Matt & Heidi of Barred-M-Ranch, Valley View, Texas for sharing this photo of their lovely stallion.
email: mccartyheidi@nortexinfo.net
website: