Shulay Faberge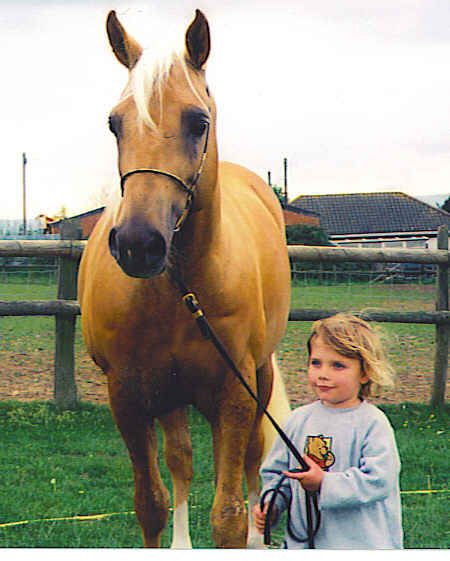 Shulay Faberge 1991 by Eldyr ex Fayrelands Silver Lace.
1994 British National Supreme Palomino Champion.
1995 Supreme Southern Palomino Champion.
Many thanks to Phil and Pauline Gribben for allowing me to display this photo of their stunning stallion, shown here with their three and a half year old grand-daughter Amber. What a perfect gentleman!
Shulay Faberge is now standing at stud at Rainbow Arabians in Denmark.
Website: http://www.shulaystud.com/
email: shulaystud@aol.com