Image of Style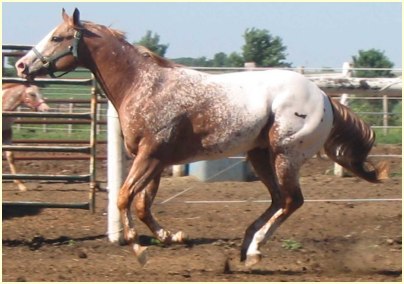 Image of Style is a chestnut appaloosa stallion (what a great name!). Style was the 2005 Grand Champion Male Appaloosa and the 2004 Grand Champion Stallion and the 2005 Reserve Champion Stallion for SVAC!
This lovely stallion, who is standing at MJ Stables in Iowa, is interesting as he has a white blanket with white spotting and a few dark spots too.
standing at MJ Stables in Hartley, Iowa.
Thanks to Mike and Jeri Johnson for allowing me to display this photo of Style.
E-Mail: mjstable@tcaexpress.net Website: http://mjstables.com/