Firefox Shaman Talisman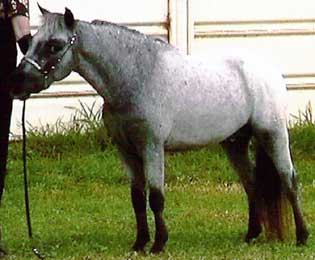 Sam is a very well known son of the popular Harris Polka Dot and the sire of National Champion offspring. He is himself a supreme and multi champion stallion, having been twice in the national top five (Australia).
Thanks to Kylie Raines for sharing with us this photo of her superb stallion. He is standing at Koriana Park Miniature Horse Stud, Warren NSW (Aus).
Email: Kylie@korianapark.com
Website: