Ebony Cool Cat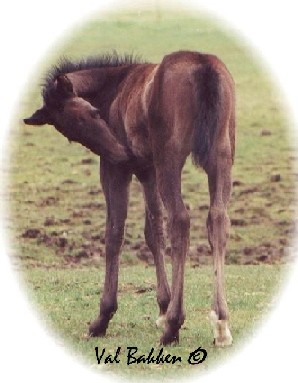 Ebony Cool Cat, a lovely black American Quarter Horse mare. As a foal she was lighter, getting blacker as she matured (see next photo).
Ebony's sire was Jaz Cool Cat, also a black, her mother was chestnut.
Thanks to Val Bakken of Sage Ridge Quarter Horses, who took this photo, and who was the owner of Ebony at the time.