horsey gifts
the place to find that perfect horsey gift for any occassion
Its true - horsey people like horsey gifts! Why not browse around to find something special for the special horsey people in your life, whether that's the spouse, the kids, friends or family - or even your horses! Horsey gifts don't have to be mega expensive, there are hundreds of possible horse gifts for equestrian enthusiasts. As well as the more traditional items for the horse and rider there are books and kindle books, DVDs, toys, art, clothes, jewelry and household items with horsey themes. Don't forget the horsey cards.
| | | | | |
| --- | --- | --- | --- | --- |
| I bought one for my son when he was 2 - at 7 he still loves Rody! | A favourite book for adults and older kids. | something special for her | Lovely for the little ones - my son spent hours on his rocking horse! | One of my most well used books! |


Christmas is coming (and in my family birthdays too) - the time to buy horsey gifts is now.
If that "extra special someone" is missing from your life right now then why not remedy the situation and sign up for equestrian dating, to new meet friends and - who knows - maybe even find "the special one for you".
Wishing everyone a fabulous Christmas and a Happy New Year - enjoy the holiday season!

EquestrianCupid.com - the best horse-lover dating site! Meet the one for you - the best gift you can give yourself.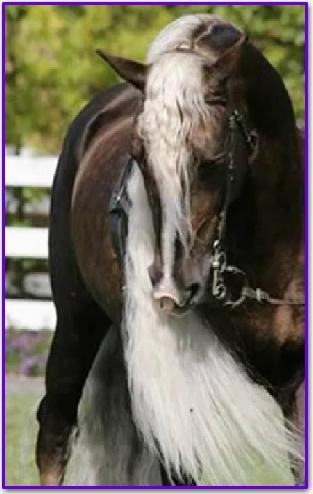 Learn how to make hair grow faster for a beautiful tail and mane on your horse. Many horses do not have a naturally long mane and tail, but you can do something to help them grow! A great horsey gift too.