Search The Horse Genetics Website (opens in a new tab):  

Hanoverian
by Bridget
(Texas, U.S.A.)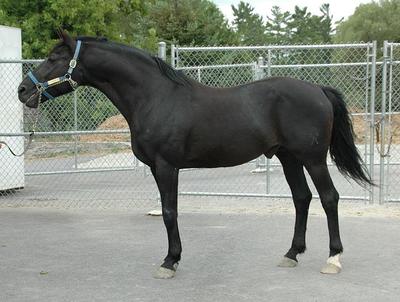 by Nikki from Wiki Commons
One of my personal favorites is the Hanoverian horse. Smooth and elegant, yet a ferocious jumper. Developed in Germany, Hanoverians are mainly used in English riding events, and have won Gold Medals in all of the Equestrian Events in the Olympics. The most common colors are Bay, Chestnut, Black and Grey, but Buckskin, and Cremello horses are not allowed into the breed registry. They range from 15 to 17 hands high but most are about 16 hands.
Join in and write your own page! It's easy to do. How? Simply click here to return to Share Your Story, Knowledge and Experience.