Search The Horse Genetics Website (opens in a new tab):  

NOTICE TO HORSE GENETICS DIPLOMA STUDENTS

Arian's Jack Daniel's Z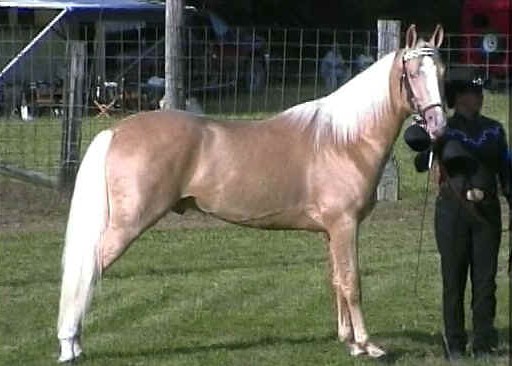 "JD" is a gorgeous bright gold champagne Tennessee Walking Horse. He's standing at stud at Schemel Stables.
His owners, Rick & Claire Schemel, describe him as being "very calm and naturally gaited". Thank you to them for allowing me to display this photo of their lovely stallion.
Email: horses@schemelstables.com
Website: www.schemelstables.com 
Breeding Gold Champagne Horses