Search The Horse Genetics Website (opens in a new tab):  

NOTICE TO HORSE GENETICS DIPLOMA STUDENTS

Apache Fable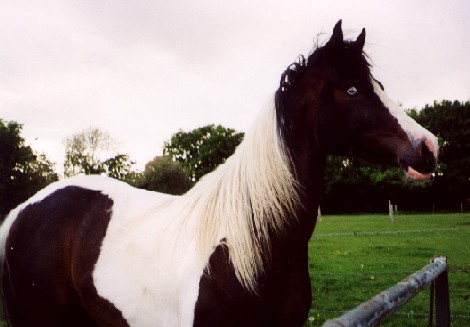 Bay tobiano filly Apache Fable. This photo shows that tobiano horses sometimes have blue eyes. She is a daughter of Bonnie's bay tobiano stallion Apache Jacob, standing at Arabus Horses & Ponies (Hampshire, UK), and Arabian mare Masala. She is also full sister to Apache Whisper who is shown in the previous photo.
Thank you to Bonnie Lovell for allowing me to display a photo of this lovely filly. 
Email: arabusUK@aol.com